VivaTech 2017: Startups to Showcase New AI-based Solutions Built with IBM Watson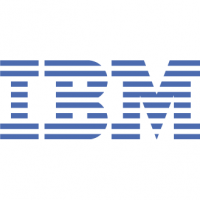 IBM (NYSE: IBM) is introducing several innovative partner startups at VivaTech 2017, the international tech event dedicated to developing collaboration between startups and global businesses, taking place in Paris on June 15-17. During the event, nine startups will showcase the solutions they have built with IBM Watson to deliver value in various industries.
France is one of the most dynamic countries in the international market, with a 30 percent increase in the number of startups created between 2012 and 2015*, and the second largest startup funding in Europe in 2016, amounting up to €2.2 billion**, boosted by the French Tech initiative.
IBM has introduced several initiatives in France to help business partners enable their technologies and capture business opportunities with Watson services:
– Since 2016, the IBM Bluemix Garage, established in the European Business Innovation Center of Nice Metropole, has helped dozens of clients, startups and enterprises each month accelerate the development and design of next-generation apps using the IBM Cloud, like Advansolar, a green tech startup, who quickly introduced a new electric bicycle rental service to his customers leveraging Watson IoT services and others from the Bluemix catalog.
– More recently, at the beginning of 2017, IBM announced the creation of Scale Zone, a dedicated area at IBM France headquarters near Paris where IBM experts work with startups to help them industrialize and deploy their most innovative projects. Eleven startups are currently participating in the first wave of Scale Zone, focused on Internet of Things (IoT) projects.
"IBM is leading in the cognitive era, empowering industries and businesses to achieve long-term value outcomes, and we are working with a strong ecosystem of startups and developers who are critical for driving the next era of innovation. The startups present at VivaTech will showcase Watson-based solutions that improve the lives of citizens and professionals globally, seizing the power of Watson and Cloud technologies to improve the way the world works," said David Kenny, SVP, IBM Watson & Cloud Platform, who will be hosting a fireside chat on the impact of AI on the future of business at VivaTech 2017.
Among IBM partners, the following startups will showcase their Watson-based applications:
About IBM Watson: Pioneering a New Era of Computing
Watson represents a new era in computing called cognitive computing, where systems understand the world in a way more similar to humans: through senses, learning, and experience. Watson continuously learns from previous interactions, gaining in value and knowledge over time. With the help of Watson, organizations are harnessing the power of cognitive computing to transform industries, help professionals do their jobs better, and solve important challenges.
As part of IBM's strategy to accelerate the growth of cognitive computing, Watson is open to the world, allowing a growing community of developers, students, entrepreneurs and tech enthusiasts to easily tap into the most advanced and diverse cognitive computing platform available today. Watson solutions are being built, used and deployed in more than 45 countries and across 20 different industries.
For more information on IBM Watson, visit: ibm.com/Watson. Join the conversation at #ibmwatson.
About Viva Technology
Viva Technology Paris, is an international event organized by Publicis Groupe and Les Echos Groupe. It is dedicated to the growth of startups in the areas of digital transformation and innovation. The event connects startups and large companies under one roof, to showcase the latest innovations and help develop the networks of attendees.
For more information, please visit www.vivatechnologyparis.com and @VivaTech
*Rapport d'activité 2015-2016 de l'Agence du Numérique (The 2015-2016 annual report of the French Digital Agency)
**Baromètre EY du capital risque en France – Bilan annuel 2016 (EY Barometer on capital-risk in France – 2016 annual report)
IBM External Relations Contact
Gaelle Dussutour, IBM
+33 1 58 75 17 96
Dusga@fr.ibm.com